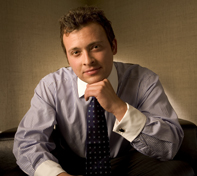 About CSC

Competitive Streak Consulting, Inc. (CSC) was founded in response to Dr. Alden Cass' research findings. His research found stockbrokers to be at higher risk for mental health problems such as burnout, emotional exhaustion, substance abuse, major depression, and anxiety disorders than the general population (Cass 2000, 2001). Dr. Cass' research also revealed that stockbrokers, already proven to be at a higher risk of having "under the radar issues," rarely seek help or utilize the services offered to them in the form of Employee Assistance Programs provided by their companies.

In addition to working with sales executives and traders within the financial services industry, CSC has also conducted research on attorneys and how they handle the anger related to the adversarial nature of their jobs. CSC has tailored a specialized Anger Management Program (Channeled Rage Workshop), that is meant to be implemented within the scope of Summer Associate Retreats, and/or for the purpose of defusing the anger related problems of both senior partners and associate employees who are in need of being mandated for treatment.

CSC´s Research Based Methodology
CSC is a professional services organization that assists companies by identifying and correcting employee problems before they hamper productivity and job satisfaction. CSC consultants begin by conducting a job analysis of your identified employees' work flow. This analysis maps the tasks, expectations, demands and stressors that define the employees' work environment. Using our proprietary Top Performer Profiling System, we confidentially assess your employees to improve the overall productivity of your workforce as a whole.

Within the scope of our Top Performer Profiling System, CSC designs an intervention training program tailored to your company´s culture and your employees´ identified needs. This intervention offers practical skills and prevention strategies. Sessions teach employees to be proactive in handling their problems so that individual and group goals are efficiently achieved.



Our empirical and practical approach to problem solving is based on Dr. Alden Cass' ground-breaking research on the mental health of Wall Street Stockbrokers.

The result — a process dedicated to increasing your company's revenue, profitability, and shareholder value.




The Competitive Streak Consulting Team


Alden M. Cass
President / Chief Consultant
Dr. Alden Cass, author of "Bullish Thinking: The Advisor's Guide to Surviving and Thriving on Wall Street" and "The Bullish Thinking Guide for Managers," specializes in working directly with senior executives, including high-profile CEO's, traders, financial advisors, planners, athletes, musicians, and bankers, helping them to achieve their corporate, career, and personal goals. He is a licensed clinical psychologist and an expert on the use of psychology in the brokerage industry. Additionally, he is a board member of The National Association of Investment Professionals (NAIP) and FM World Charities. He conducted a groundbreaking behavioral healthcare study on retail stockbrokers that indicated that 23 percent of the group measured met criteria for major depression. He writes columns for thestreet.com, On Wall Street Magazine, and Traderdaily.com where skills are offered to improve the traders' and advisor's performance edge throughout volatile markets. He has created the "Bullish Thinking Workshop," "Subtle Sales" and "Channeled Rage workshops" for use in both the financial and legal realms. His company works directly with brokerage houses and hedge funds to assess, intervene, and eventually meet the bottom lines of each employee in terms of productivity. Workshops are also focused on team building and team effectiveness. His research has been presented at both national and international conferences (A.P.A., ICPP). Cass has also conducted workshops with the Security Industry Association, The Wall Street Branch Managers Meeting at the Federal Reserve Bank of New York, The Silver and Zinc Institutes, and the London Bullion Market Association. Cass has also conducted workshops with the Money Management Institute and the Investment Management Consultants Association (IMCA).

He has appeared in the following media: The Today Show, Fox News Live, New York Magazine, Businessweek, Lou Dobbs Moneyline CNN,CNN money.com, CNBC London, Financial Times, London Financial Weekly, Washington Post Radio, NY Newsday, On Wall Street Magazine, E-Trade "On Air," BBC Radio, Reuter's Business Newswire, New York Times, Boston Globe, Absolute Return Magazine.


Richard W. Molden
Director, Performance Development Group / Managing Director
Mr. Molden is a nationally recognized Performance Consultant and Sports Behaviorist working with a diverse group of clients ranging from multi-national corporations to PGA Tour stars. With over 25 years of expertise in helping organizations develop and thrive through better assessing performance, performance objectives and accountabilities, he is an expert at diagnosing the real factors that differentiate poor from exceptional performance in individuals, teams and organizations using validated assessment tools to arrive at his conclusions. Mr. Molden's enthusiastic and imaginative approach to developing top sales performers and executives enables him to design, develop and present impactful and sustainable performance programs for CSC Clients.